〒156-0055
Klingel Heights 2F
1-37-2 Funabashi Setagaya Tokyo Japan
Station:

4 minutes walk from Odakyu Chitose-Funabashi Station

Bus Stop:


4 minutes walk from Tokyu Bus Chitose-Funabashi Stop
1 minute walk from Odakyu Bus Chitose-Funabashi Stop

Capacity:

24 people

Effective area of childcare facilities:

Approximately 86.14 square meters
2023


Chitose-Funabashi School Availability Information
Please contact us for detailed information about classroom availability.
Course
Age Class
MON
TUE
WED
THU
FRI
Regular
(9:30-14:00)
2 y.o.
2 - 3 y.o.
3 y.o.
Full Course
(9:30-18:00)
2 - 3 y.o.
3 - 5 y.o.
After Kinder
(15:30-18:00)
3 - 5 y.o.
Space available Only a few spaces left Please Contact us for information
Last updated: 2023/11/29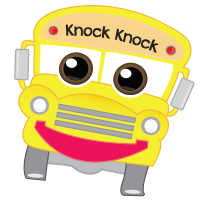 Full Transportation Service
We offer a transportation service to students commuting to our schools.
As we do not outsource transportation, all transportation is handled personally by Knock Knock's transportation staff. We also offer an English environment during transportation so our students may warm up their English communication skills before class!
We also offer a free shuttle service with departure/arrival timing set accordingly to class length. Please contact us for more information.
More Details
Contact Us?
Before enrollment, free trials, interviews, and tours of the facility are available. First, please apply for a free trial.