April 2023 - March 2024
Academic Calendar 2023
Our new school term begins in April.
Our first semester is from April to August, our second semester is from late August to early December, and our third semester is from early January to late March. Students may also join mid-semester.
Yearly Academic Schedule (3 Terms)
Term 14/7/2023 - 7/24/2023
Term 28/16/2023 - 12/22/2023
Term 31/10/2024 - 3/25/2024
Academic Calendar 2024
April 2023 - March 2025
---
---
Term 14/8/2024 - 7/23/2024
Term 28/19/2024 - 12/23/2024
Term 31/9/2025 - 3/24/2025
Annual Events & Year Schedule
Below is our preschool yearly schedule. Students may partake in Western as well as Japanese seasonal events, and also celebrate other student's birthdays every month.
Year Schedule
April
Go on a Picnic
Easter
October

★

Halloween Party

May

★

Spring Party


Childrens Day
November
Digging Potatoes
June
Pool
Dental Week
December

★

Christmas Party

July

★

Summer Party


Tanabata
Planetarium Trip
January
New Year
August
Summer School
Parents Conference
February
Setsubun day
Valentine's Day
September
Disaster Prevention
March
Hinamatsuri
Graduation Trip


★

Graduation Ceremony
★

designates Knock Knock's big events!
Some events may not be available to all students
Depending on our event facilities and availability, some events may be postponed or cancelled.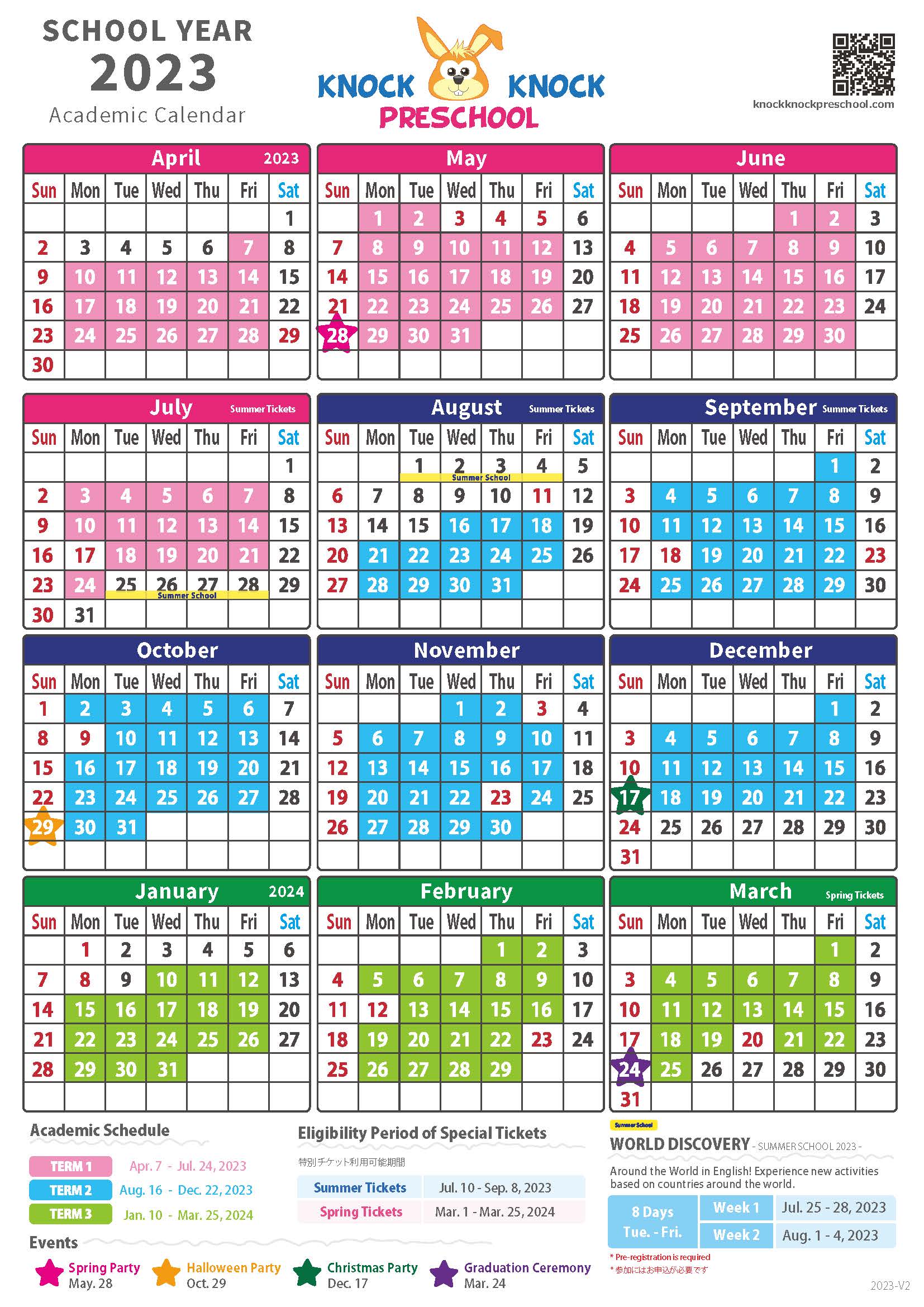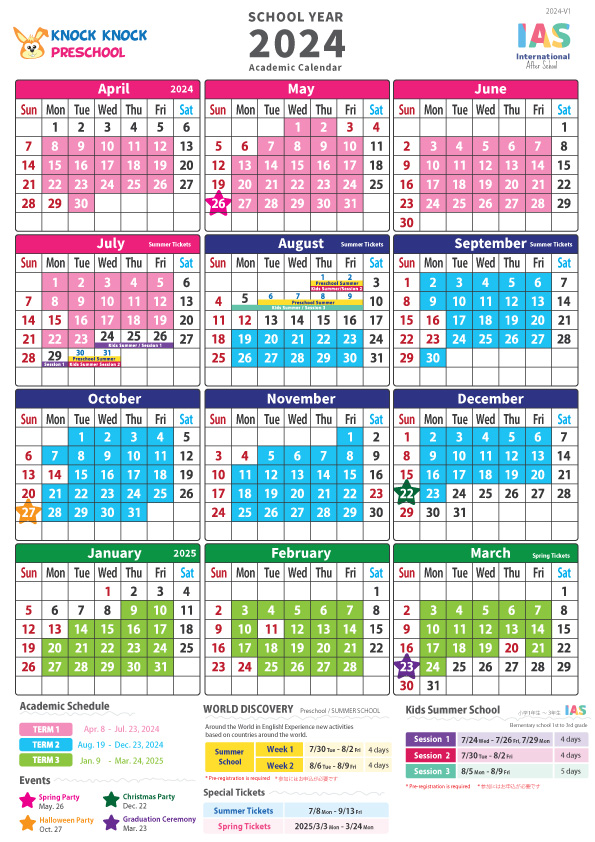 Contact Us?
Before enrollment, free trials, interviews, and tours of the facility are available. First, please apply for a free trial.