Full Day English Course
Full Day

8.5 Hours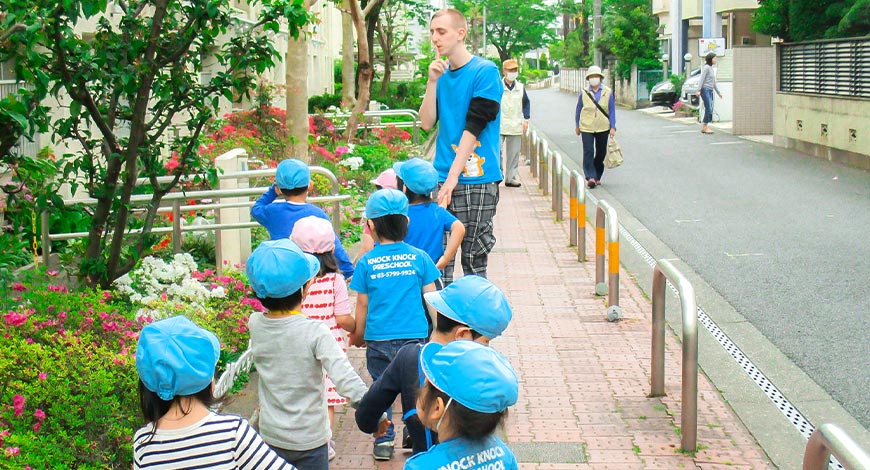 Students learn to communicate in English!
Our Full Day course is available to children 3 years old to Nencho. Students will spend a full day using English with our foreign teachers and support staff. Classes are held on weekdays from 9:30 to 18:00.
Students will learn basic phrases, expand their personal vocabulary, convey things using their own words, and improve communication skills by spending a full day in an English environment. Children will also complete many writing and phonics exercises while becoming more comfortable with reading and writing English.
This course is also available to students that do not speak Japanese. Recommended for parents that are considering international school or are moving abroad and would like to prepare their children for an all-English environment.
Students will be able to communicate in English and have everyday conversations with our foreign teachers.
Parents and students that do not speak Japanese and are native English speakers are also welcome!
Recommended for parents and guardians that are considering international preschool or elementary school for their children
Due to our status as a Ninkagai childcare service, our courses are eligible for government aid
Full Day


Year-Long Total English Environment
Our schools have a 44 week per year curriculum. The graph below shows the total hours of our English environment that children will participate in, based on their classes per week. For children that are non-native speakers, total time spent in an English environment is used as an indicator for fluency. It is said that learning English requires around 2,000 hours of English experience during childhood.
Staff:

Foreign teachers / Support staff

School:

Terms:

Transportation:

Fees:
Time
Daily Schedule
09:30 - 10:00
Good Morning / Free Play
10:00 - 10:30
Hello Song, Circle Time
10:30 - 11:00
Phonics
11:00 - 11:15
Chitose: Drink and Bathroom
Seijo: Phonics Worksheet
11:15 - 11:45
Monthly Theme
11:45 - 12:15
Students' Choice
12:15 - 13:30
Lunch Time / Free Play
13:30 - 14:00
Goodbye for Regular Class Students
14:00 - 15:30
Chitofuna: Nap Time
Seijo:Free Time
15:30 - 15:50
Get Ready & Hello Song
15:50 - 16:15
Circle Time / Review
16:15 - 16:25
Drink / Snack Time
16:25 - 16:50
Outside / Craft / Experiment / Activity
16:50 - 17:15
Phonics and Worksheet / Writing
17:15 - 17:30
Small Game / Activity
17:30 - 18:00
Goodbye Song and Stickers
Every other day, students will go to the park to play outside.
Our schools will designate certain weeks to be Focus Weeks, in which students will focus on a special activity or theme. Examples of our Focus Weeks include Easter and Halloween events, hygienic events such as Dental and Flu Prevention, Christmas performances, and more.
Student's Choice lessons are developed by our teachers based on our students interests and passions, encouraging them to try the things they've always wanted to. We strive to give our students a voice and encourage their interests through our student centered lesson plans.
During Craft Week, students will complete a craft alongside their classmates, following a preset theme.
Sing,

Dance,

Exercise

and

have fun!
Our classes frequently use videos from Super Simple Learning, a company which originated from Knock Knock English, in order to help students obtain proper English pronunciation and rhythm. Super Simple Learning videos are available on YouTube, so parents may review activities from home with their children after lessons!
* Super Simple Learning split from Knock Knock English in 2009
2022 Class Availability
(April 2022 - March 2023)
Course
Age Class
MON
TUE
WED
THU
FRI
Chitofuna
Full Course
(9:30-18:00)
3 - 5
Seijo
Full Course
(9:30-18:00)
3 - 5
4 - 6
Space available Only a few spaces left Please Contact us for information
Full Course's Target Age Group
Our Full Course program may be difficult for younger children. Due to this, we offer our Full course class to students that are Nensho to Nencho. However, students younger than Nensho may be admitted to the class if they meet the following requirements.
---
Students have passed their third birthday
Students have been enrolled in our courses for over 3 months
Students attend our Regular Course 4 or more times a week
Students have the English ability and maturity to participate in Full Course classes
Our After Kinder course must have space for students, and our total number of students below Nensho may not exceed 3.
Other courses and classes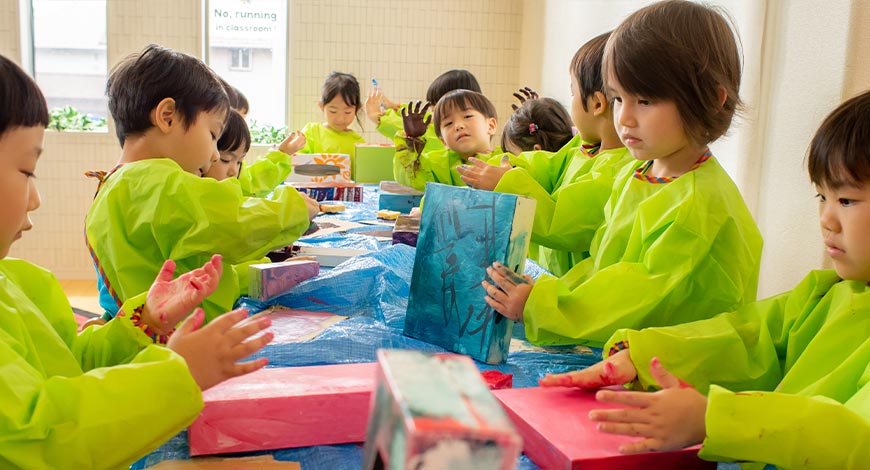 Students naturally acquire English through a full-length English course. Our goal is to nurture students who can communicate smoothly in English.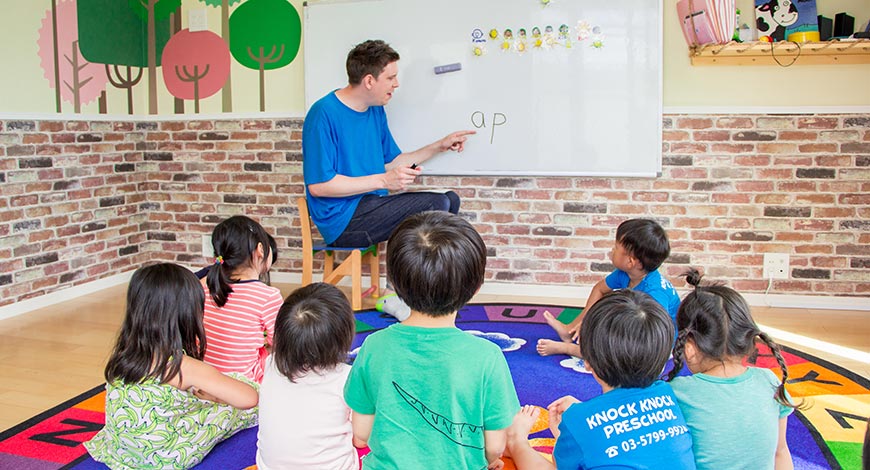 A fun after school English class for children attending kindergarten or daycare. In this class, we aim to help our students increase their English communicative abilities.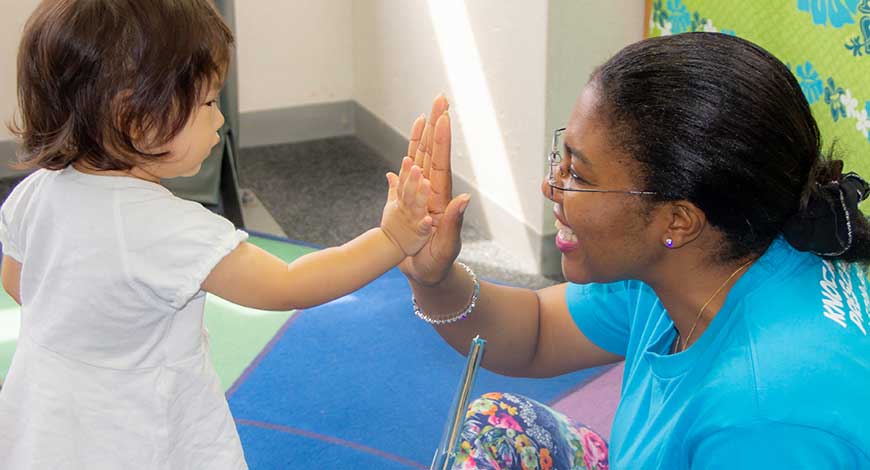 This class aims to broaden children's interest towards English through music, dance, and play. Parents and children attend together. Setagaya Child Raising Tickets (せたがや子育て利用券) may be used.
0〜2 years old
40 mins. 1 day+ /wk
Knock Knock Events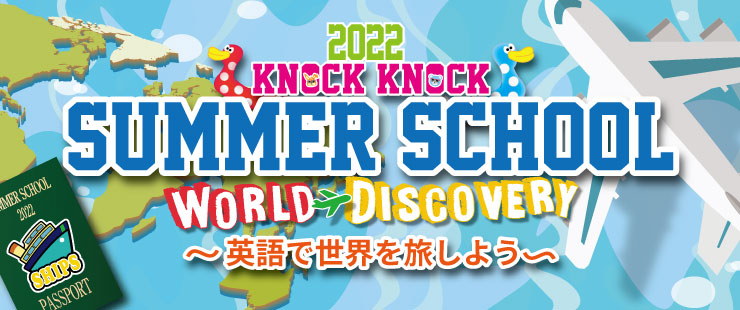 Full
SUMMER SCHOOL 2022 / World discovery
Date: 7/26 - 7/29, 8/2 - 8/5
Become a Host Family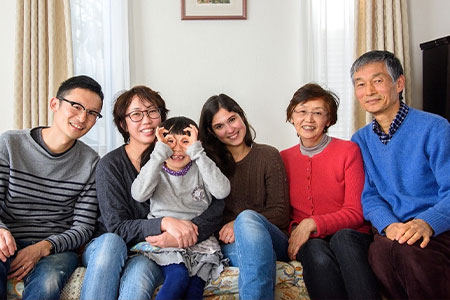 Apply Now!
Become a Host Family
At Knock Knock, we encourage students to come into contact with foreign cultures and languages.
Contact Us?
Before enrollment, free trials, interviews, and tours of the facility are available. First, please apply for a free trial.