Enjoy with your family
Baby English Time

40 min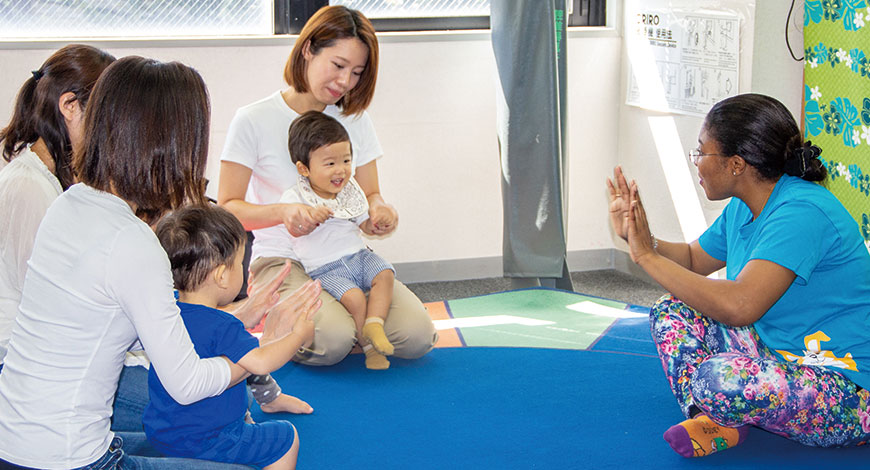 Getting Ready and Interested in English ED
「Baby English Time」is a class for 0 to 2-Year-Old children with parents. Young children and their parents enjoy the class together with Music, Dance, and Activities all in English. Since babies and young children can develop language skills from a young age, young children can learn proper pronounciation taught by native English-Speaking instructors and become more interested in English language in our fun and creative classes.
Before entering international preschool/kindergarten, Baby English Time would be a great opportunity for young children to get used to English-Speaking Environment. On top of that, we offer Free English Lounge where participants (young children and parents) get to Interact with Other Participants as well as Childcare and English Ed Counseling with our bilingual, licensed childcare workers.
Family-Friendly Classes (for Parents and Children)
For Children, 2 year-old and younger
Free English Lounge with Bilingual Licensed Childcare Workers
Getting Ready for Knock Knock Preschool
Encouraging Returnee Children to Keep Communicating in English
For:

0* ~ 2-Year-Old Children

Attendance:

Tue - Fri

Time:

40 min

Class:

Age 0-1・Age 1-2

Lounge:

Free(Licensed Childcare Workers On-Site)
Staff:

Foreign Instructors

School:

Terms:

Transportation:

N/A

Fees:

1 Ticket
We reccommend to start participating Baby English Time at 6-Month-Old.
Time
Class
Daily Schedule
10:30 - 12:00
English Lounge
Interaction
Childcare Counseling
English Ed Counseling
(Re-Entry Allowed)
11:20 - 12:00
or
12:05 - 12:45
Baby
English Time
Hello Song, Circle Time
Sing, Dance, Exercise
Monthly Theme
Ready for Goodbye
Open 10:00am - Noon for Free before English Time. Childcare Counseing and English Education Counseling with our licensed childcare workers are available.
With music and activities, young children have fun in English with parents.
We have unique and different themes for each month. Monthly Themes allows the children and parents to experience a variety of fields in English.
Sing,

Dance,

Exercise

and

have fun!
Our classes frequently use videos from Super Simple Learning, a company which originated from Knock Knock English, in order to help students obtain proper English pronunciation and rhythm. Super Simple Learning videos are available on YouTube, so parents may review activities from home with their children after lessons!
* Super Simple Learning split from Knock Knock English in 2009
English Lounge with Bilingual Licensed Childcare Workers hours:10:30-12:00
Free Access to English Lounge before English Time Class

Open 10:30-12:00. Interacting with other participants with young kids, and experiencing the preschool campus life including toilet training with access to the young children sized bathroom.
Licensed
Childcare Worker ON-SITE
Our bilingual and licensed childcare workers will be on-site to answer any questions about childcare and English education. Great oppurtunity to learn about childcare.
Preschool Program
English time to Preschool
Program to be enrolled in Preschool
Recommended for children who are too young to be separated from parents. Also recommended for the children to get used to English-Speaking environment in preschool.
Once children turn 2 years old, the children may be prioritized to be enrolled in Knock Knock Preschool.
50% off Admission/Registration Fee for the children who participated in more than 24 English Time classes.
2021 Class Schedule / Availability
(April 2021 - March 2022)
TIME
MON
TUE
WED
THU
FRI
Lounge
10:30〜12:00
English Lounge
Free Access to English Lounge before English Time
10:30-11:10
Age 1-2

11:20-12:00
Age 1-2

Age 0-1

12:05-12:45
Age 0-1

Age 1-2

13:30-14:10
14:20-15:00
Age 1-2

Space available Only a few spaces left Please Contact us for information
Last updated: 2021/08/26 16:46
Program Fees
「English Time」Accepts「せたがや子育て利用券」
---
This is a ticket system by Setagaya-Ku.
You can choose from either「One-Time Reservation」or「Weekly Reservation」for a specific day of the week.
Admission 2021
Registration fee

¥6,600

(tax incl.)

Renewal fee
-
Material fee
-
Registration fee is WAIVED for CURRENT students at Knock Knock Preschool
「せたがや子育て利用券」Cannot be applied towards the registration fee.
Tickets
1 Ticket

¥2,000

(tax incl.)

6 Tickets

¥10,000

(tax incl.)

12 tickets

¥20,000

(tax incl.)
Ticket Expiration:The Student's 3rd birthday
Please consume all the tickets by the 3rd birthday of the students. There will be no refund for the tickets.
The tickets can be consumed by the student's family and friends as well.
Please be responsible for the Tickets. Tickets cannot be reissued even when lost.
Other courses and classes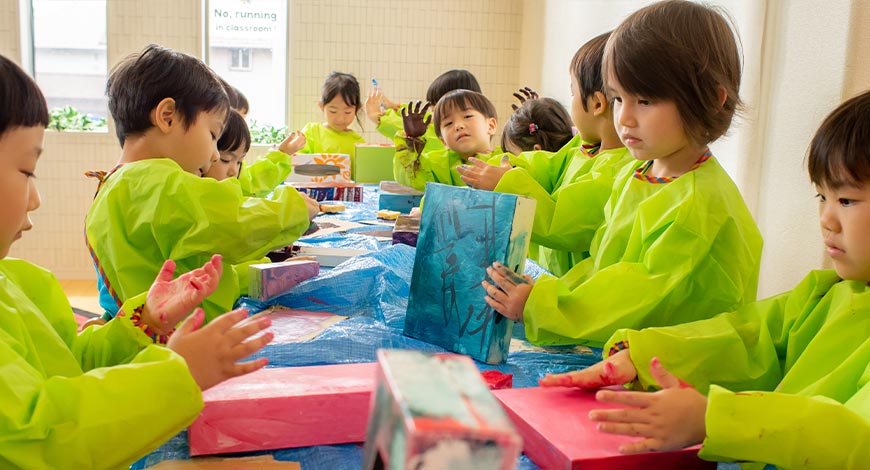 Students naturally acquire English through a full-length English course. Our goal is to nurture students who can communicate smoothly in English.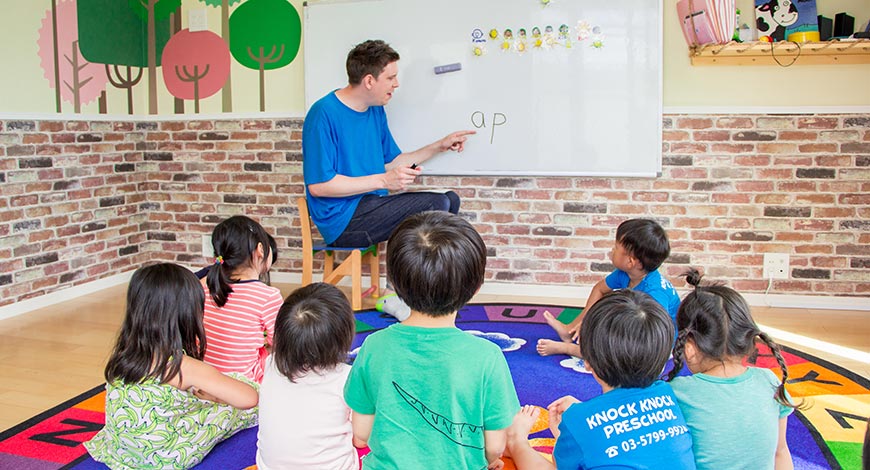 A fun after school English class for children attending kindergarten or daycare. In this class, we aim to help our students increase their English communicative abilities.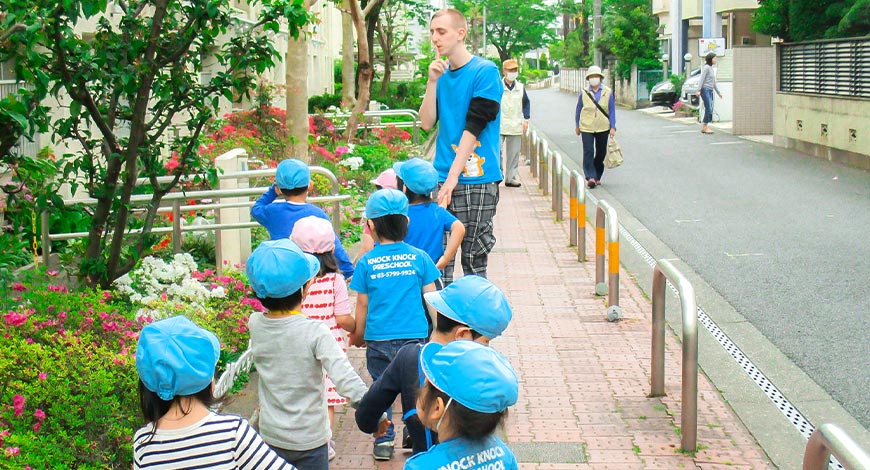 A full day English course. This course aims to have our students using their own words and developing their ability to speak and communicate in English.
Knock Knock Events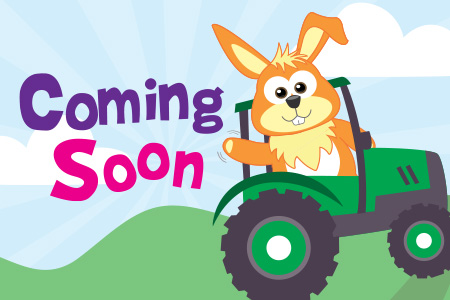 Coming soon
Coming Soon
We are currently not holding an event. Please look forward to our next event!
Become a Host Family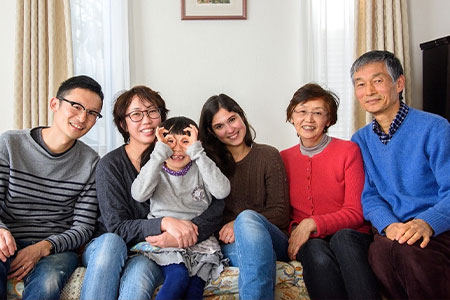 Apply Now!
Become a Host Family
At Knock Knock, we encourage students to come into contact with foreign cultures and languages.
Contact Us?
Before enrollment, free trials, interviews, and tours of the facility are available. First, please apply for a free trial.